Illustration
This 'n' That
On the left, this ad for the Consignment Gallery spawned a re-branding built around the female character. She appeared on billboards, signage and ads for the next three years. Sharp-eyed visitors will notice Attohand, my custom designed font.
Below is an illustration for Mahalo, an oil and gas company in Calgary.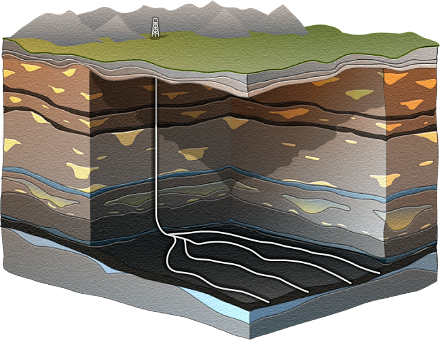 Sketch of a fallen angel for a role playing games company.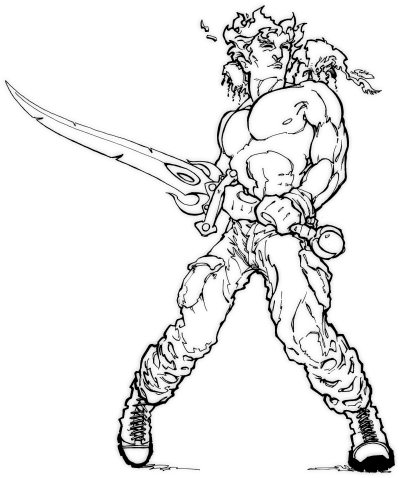 Illustration for a movie prop. It was used as a wraparound comic book cover in a boy's room.

On the left we have a fictional movie poster from the same set as the above comic book. The director wanted kind of an eighties feel for a 12 year old's bedroom for these set pieces. The request went something like, "a movie poster, something with boobs and guns, maybe in space." Hollywood!
Beside the poster is an illustration for an online fantasy hockey management simulator.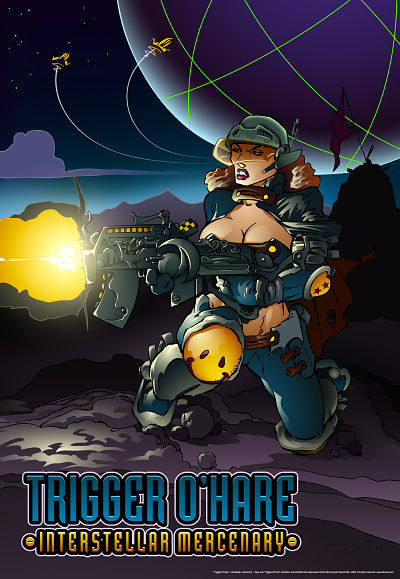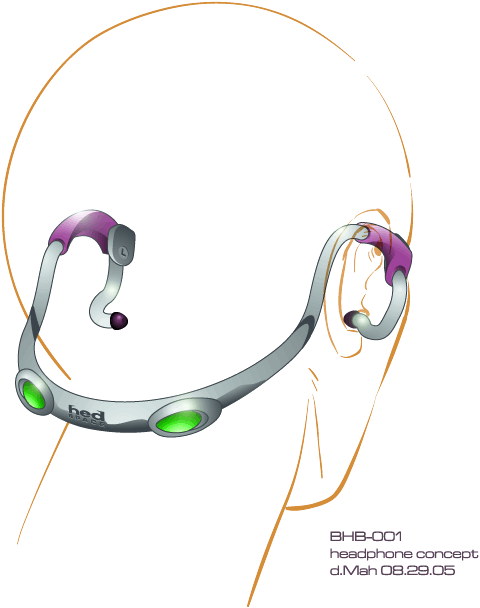 A concept illustration for a new headphones technology. Look closely at the lower back part of the headband and you can see my brand concept, too.
The company went another direction. I am still hoping this design, or something similar, sees production someday.
And finally we have a rough design for a game interface. A buddy was the art director on this project and he invited me to take a shot at it. They didn't use it, but it was a very enjoyable experience.