Welcome to Attoboy.com,
the online home of Derek Mah's illustration, design, comics and assorted diversions.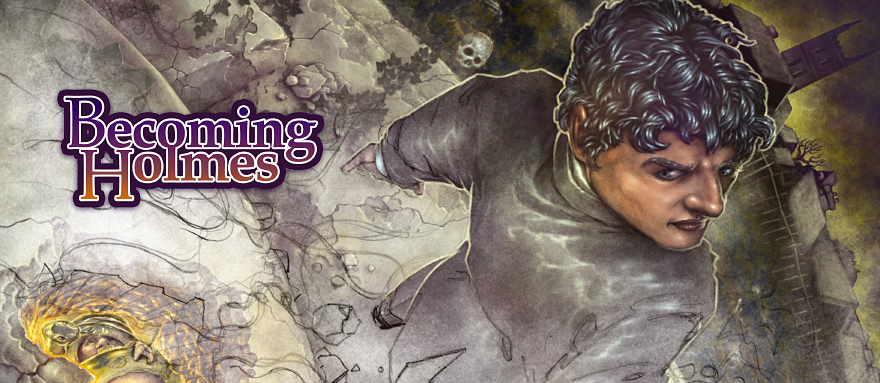 Sixth and final chapter in the tale of the boy who  becomes The Man.
Boys want to be Batman. Batman wants to be Sherlock Holmes.
New cover!
Shane Peacock's  Becoming Holmes is now available in bookstores nationwide!
Beneath the bones of hundreds of old London's fairest victims, will young Sherlock sacrifice his soul in the name of justice?
Anime-o-matic
Because you demanded it! Anime-o-matic is back! Create your own anime character from over 23 million possible variations. Anime-o-matic is flash-based and will not run on iPads and iPhones. I am working on an HTML 5 version which will be ready this summer.
 Attotweet